Real Estate
Mid - Senior leaders
Executive
Leadership development
Career planning & development
Special situations
Sales development
Testimonials
Anna was recommended to me after a period of intense personal pressure. Relocation also created serious knock-on effects to my business and I'd hit a few stumbling blocks which needed clarity and direction. From the outset, Anna was very professional, supportive and easy to speak with. Our sessions stimulated refreshing, exciting ideas and guidance, encouraging both personal and professional development. I don't think I could have progressed forward in the way I have without Anna being involved. Highly recommended! Thank you Anna, for your guidance.
Julia N.
CEO
After much research and looking at different options, I reached out to Anna for coaching. I was a bit apprehensive at first but Anna made me feel extremely comfortable at our initial online meeting. Anna is very friendly and easy to engage with. She gave me encouragement to break barriers that were holding me back that were causing stress and anxiety, by helping me understand the triggers and looking at challenges in different ways. I would highly recommend Anna.
Hema M.
Can you relate to this with your career in real estate?
Leaders and managers in real estate
Confidence in a sales role
Developing your skill set as a new manager
Ground-up real estate industry experience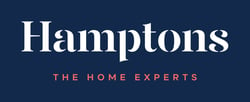 15+ years in sales, management, and learning and development
Senior Practitioner
European Mentoring and Coaching Council
Brain-Based Results Coaching Certificate (BBCC)
The NeuroLeadership Group
Primary Certificate in Stress Management
The Centre for Coaching
Masters degree
Coaching and behavioural change
Bachelors degree
Diplomacy & International Relations
10 years coaching experience