Real Estate
Mid - Senior leaders
Executive
Leadership development
Career planning & development
Special situations
Sales development
Who are you?
You work in the real estate or sales and are looking to develop within your role or make a change
OR
You're looking to develop senior leaders in the real estate industry or a sales team within a corporate
Who am I?
I've spent over 15 years in various roles within the real estate sector and I'm now a EMCC-accredited coach that favours a neuroscientific approach.
How can I help?
I support all levels of professional leaders, particularly in times of intense pressure, transition and change, to build confidence and resilience. I also help leaders drive positive change in their teams and organisations.
Can you relate to this with your career in real estate?
Leaders and managers in real estate
Confidence in a sales role
Developing your skill set as a new manager
Solutions as unique as you
Step 1

Chat
We get to know each other
We discuss your current situation
Tell me what you want to achieve
Get a feel for what it's like working together
Step 2

Free plan
How much time I'd recommend
Frequency of discussions
Recommended learning resources
Pricing
Book a free session with me and let's see how we can work together.
Things you can expect from working with me
Real estate specialist
I know the specific challenges and issues that arise in these environments.
Flexibility
We can work around your schedule and adapt to changing circumstances.
Goal setting and planning
We will focus on your specific goals and work out a plan for achieving them.
Virtual coaching
All of our coaching will be done virtually, you can do your sessions anytime, anywhere.
Online learning resources
You have access to online learning resources, tailored to you and your goals.
Learning dashboards
You will have access to learning dashboards where you can see your goals and progress.
Ground-up real estate experience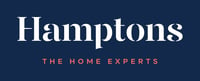 15+ years in sales, management, and learning and development
Senior Practitioner
European Mentoring and Coaching Council
Brain-Based Results Coaching Certificate (BBCC)
The NeuroLeadership Group
Primary Certificate in Stress Management
The Centre for Coaching
Master's degree
Coaching & Behavioural Change
Bachelor's degree
Diplomacy & International Relations
10+ years coaching experience