Not for Profit / Third Sector
Emerging & frontline leaders
Leadership development
Who are you?
You work in the not-for-profit sector and you're looking to develop leadership capability for yourself or your organisation.
Who am I?
I've been a professional coach for over four years, served as a Royal Marines Officer, had an operational leadership role at Amazon and worked in the non-profit sector.
How can I help?
I coach and support leaders in the transition from technical expert in their field to a well-rounded high-performance leader.
Have you experienced these leadership issues?
Training new leaders
Retaining staff through leadership training
Identifying leadership skill gaps
Solutions as unique as you
Step 1

Chat
We get to know each other
We discuss your current situation
Tell me what you want to achieve
Get a feel for what it's like working together
Step 2

Free plan
How much time I'd recommend
Frequency of discussions
Recommended learning resources
Pricing
Book a free session with me and let's see how we can work together.
Things you can expect from working with me
Specialist in the non-profit sector
I understand the environment and the challenges you will be facing.
Flexibility
We can work around your schedule and adapt to changing circumstances.
Goal setting and planning
We will focus on your specific goals and work out a plan for achieving them.
Virtual coaching
All of our coaching will be done virtually, you can do your sessions anytime, anywhere.
Online learning resources
You have access to online learning resources, tailored to you and your goals.
Learning dashboards
You will have access to learning dashboards where you can see your goals and progress.
I've worked across a range of environments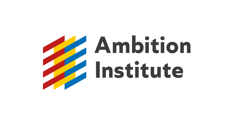 10+ years' experience in non-profit, retail, and e-commerce operations
Leadership & Management Coach
The Institute of Leadership & Management (ILM) accredited (Level 5)
Certified Professional Coach
International Authority for Professional Coaching and Mentoring (IAPC&M) accredited (Level 5)
Qualified Teaching Status (QTS)
Certified Project Manager
Lean Six Sigma Green Belt
4+ years coaching experience