A seamless experience that won't break the bank.
Our technology platform ensures that you and your people will
have an outstanding experience at a very reasonable price.
Assessments
Online assessments to determine development needs and goals
Learner platform
Manage development plans, access eLearning and goals all in one place
Virtual coaching
Virtual coaching and development delivered anywhere, worldwide
Dashboards
Full visibility and ROI for HR and business leaders
Assessments
We are the pioneers of the original objective management skills assessment. We also provide a range of proprietary 180/270/360 degree assessments as part of the online platform.
In addition, our coaches are certified to deliver and debrief every popular (and most obscure) personality and preferences assessments available in the market today.
We will work with you to determine the most appropriate assessment timing based on your specific goals and participant profiles.

Learner platform
Over 13 years, we've evolved some seriously powerful technology. Using vast benchmark data and Artificial Intelligence, we identify and recommend development goals for each individual.
Each individual, working with their coach can prioritise AI suggested development goals, or create completely custom goals to focus on.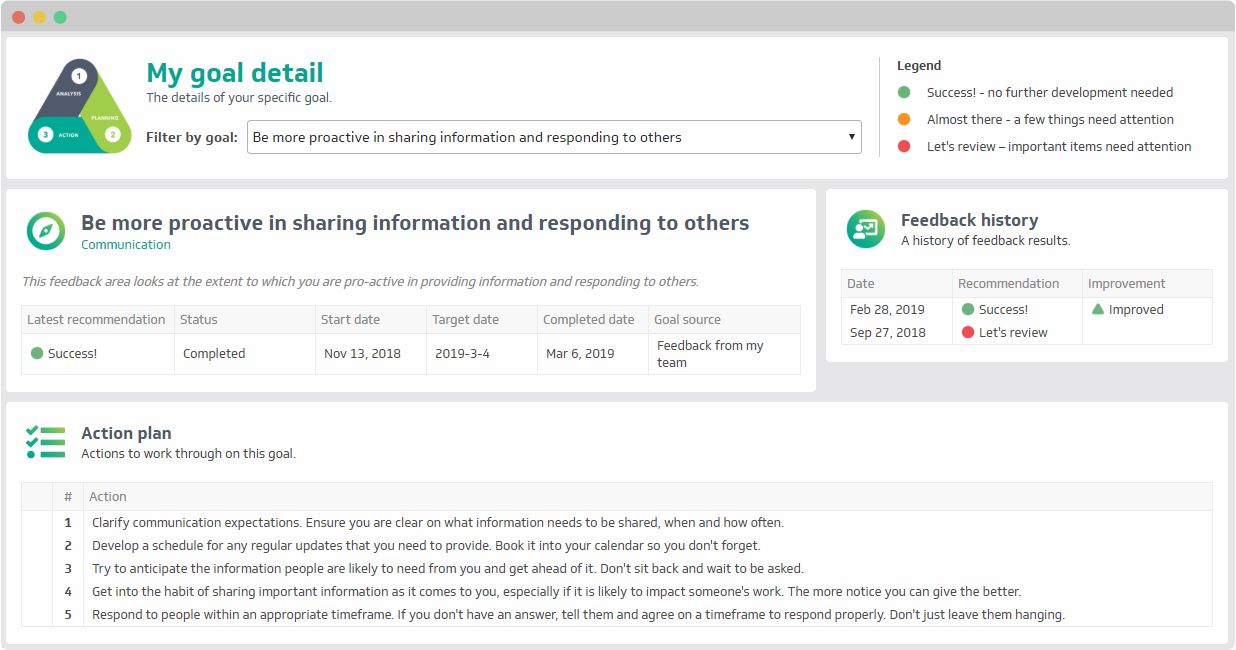 Virtual coaching
Our technology includes coaching via video conferencing and telephone. This is how 1 to 1 coaching can be delivered cost effectively and at large scale.

You can rest assured, we have the technology to support your people anytime, anywhere. It's the most flexible, yet powerful leadership development solution available.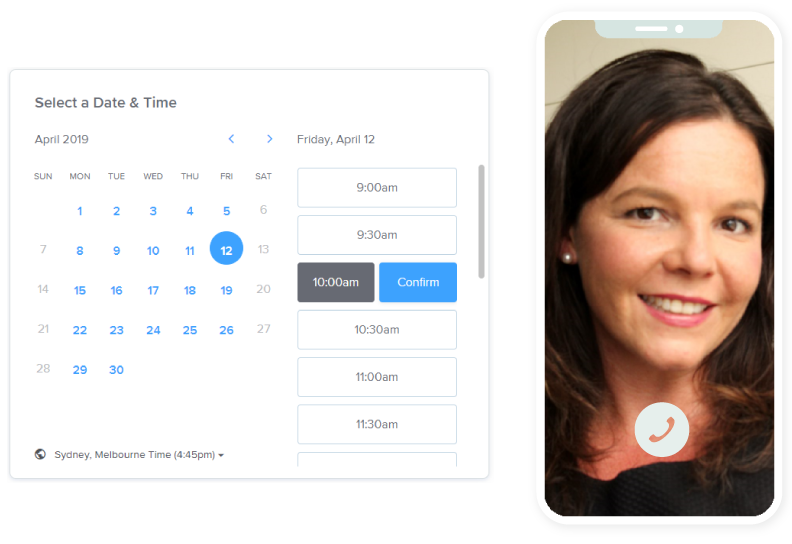 Dashboards
For HR teams, 1-up managers and Executives, our online platform provides complete transparency and everything you need to know.
From assessment results, development goals and priorities, coach utilisation, performance improvements, ROI and more.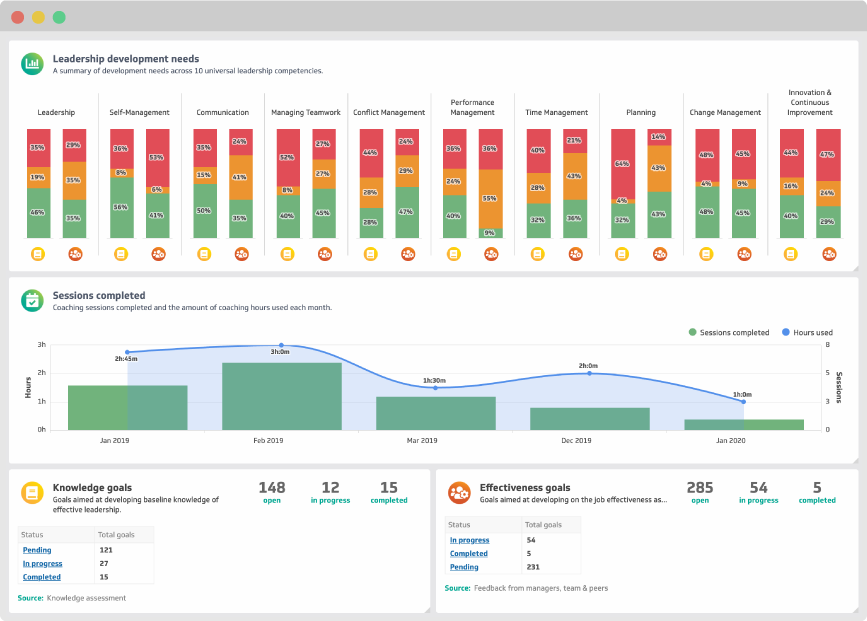 Get ready for results with the "wow" factor!
After delivering over a thousand leadership programs
we know exactly what works, and what doesn't.
40%
Average performance increase
40% increase in job performance of participants on average
97%
Participant satisfaction
97% of participants either satisfied or very satisfied
15,000
Participants
Coached by Leadership Success from all levels of management
90,000
Coaching hours
Delivered since 2007
We have the flexibility to meet any leadership development challenge. Let's work together in a way that suits you.
Whatever your situation, needs or budget
you can rely on us to help you achieve leadership success.
Provide flexible development programs
Address specific leadership challenges
Expert coaches with a proven track record.
Skip painful interactions with pushy salespeople and go straight to the good stuff.
Our experts will work directly with you, starting from your free consultation.
Talk directly with an expert, not a salesperson.

Here's what you get with your free consultation
Feedback and review
Harnessing a combined 600+ years of experience in developing leaders in organisations of all sizes, our experts provide invaluable feedback and advice.
Data sharing
Unlock opportunities and avoid common mistakes before they happen using data we've gathered from assessing over 15,000 participants skills, job performance and more.
Strategy
Get a leadership development strategy custom made for your organisation. Our experts will listen to your needs and build you a strategy free of charge.
Tactics
A custom plan of attack, based on your strategy. From gaining stakeholder buy-in to roll-out to reviewing metrics, we'll make sure the key areas are all considered.
Timelines
Realistic guidance on minimum & average timeframes for each stage of your leadership development program / project.
Budget analysis
Utilise your available budget to maximum effect. Our experts guide you based on the data we have from thousands of organisations across the globe.