Step 1. Assess
Identify knowledge, skills and performance gaps in as little as 5 minutes:


Knowledge of leadership fundamentals

Leadership performance and behaviour

Decision making styles and preferences

Team dynamics

Individual and team personality traits
Outcome: Learning time reduced by up to 85%.

Step 2. Goal setting
Our AI goal engine benchmarks your results and recommends learning goals:


Compared against thousands of other leaders and managers

Goals are recommended based on assessment results

Goals are automatically prioritised

Progress against goals is measured over time

Every individual has complete flexibility over goal completion
Outcome: Relevant development goals tailored to every individual.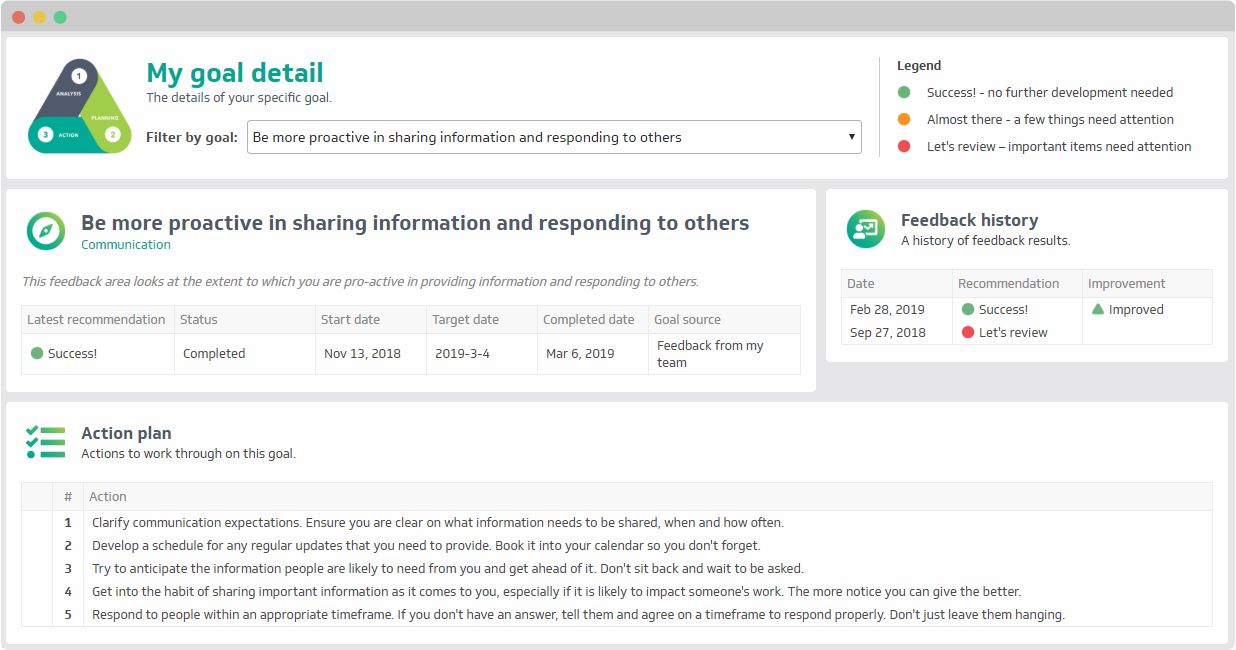 Step 3. Virtual coaching
Our network of coaches support each individual through completion of their goals:


Coaches debrief individuals on their assessment results and recommended goals

The coach and individual choose which goals to focus on based on their work priorities

Goals are given deadlines and specific actions to achieve success

The coach provides support to achieve success

Pulse assessments are sent out to determine progress
Outcome: Individuals complete development goals and improve performance.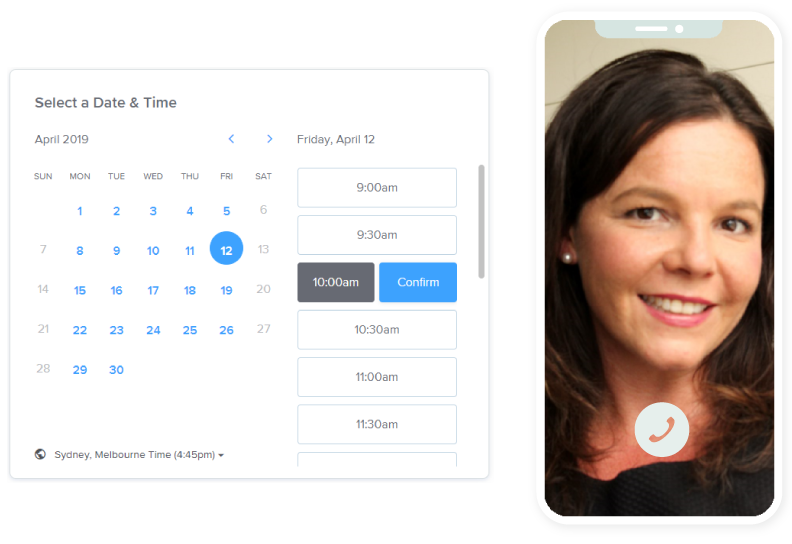 Step 4. Review progress
Everything is tracked and measured in our online system:


Initial and ongoing assessment results

Utilisation rates of the coaching service

Engagement rates and participant satisfaction

Development goals outstanding and completed

Performance improvements and ROI
Outcome: The entire project and process can be measured and reported on, end to end.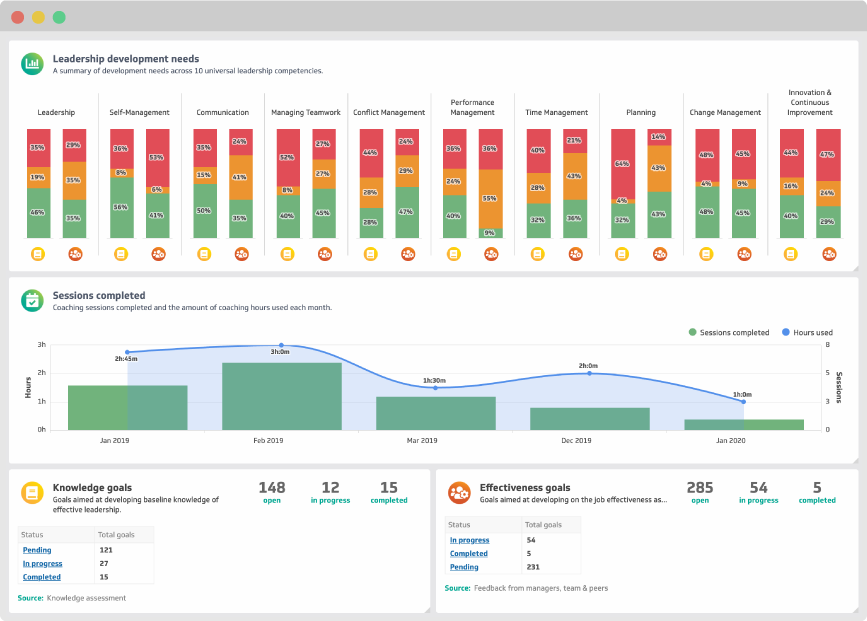 Invest 45 minutes per week.
Start seeing real results.
Focused learning guided by an expert coach.
We're with you every step of the way.
Step 1.
Assessment
Cut down your learning time by 85%.
If you already know something, why waste time learning it again?
Step 2.
Individual goal setting
Our AI engine recommends job specific development goals for you.
You can choose to focus on these, or something else altogether.
Step 3.
Virtual coaching
One on one support breaks down the barriers to success.
Stay on track and move towards your goals.
Step 4.
Review progress
Tick your goals off with your coach.
Watch the positive feedback roll in from colleagues and your boss.
Results with the "wow" factor!
We've coached over 25,000 leaders at all levels.
We know exactly what works, and what doesn't.
40%
Average performance increase
40% increase in job performance of participants on average
97%
Participant satisfaction
97% of participants either satisfied or very satisfied
25,000
Participants
Coached by Leadership Success from all levels of management
300,000
Virtual coaching hours
Delivered since 2007
We have the flexibility to meet any leadership development challenge. Let's work together in a way that suits you.
Whatever your situation, needs or budget
you can rely on us to help you achieve leadership success.
Provide flexible development programs
Address specific leadership challenges
Expert coaches with a proven track record.
Skip painful interactions with pushy salespeople and go straight to the good stuff.
You are paired with an expert from day one.
Talk directly with an expert, not a salesperson.

Here's what you get with your free consultation
Feedback and review
Harnessing a combined 600+ years of experience in developing leaders in organisations of all sizes, our experts provide invaluable feedback and advice.
Data sharing
Unlock opportunities and avoid common mistakes before they happen using data we've gathered from assessing over 15,000 participants skills, job performance and more.
Strategy
Get a leadership development strategy custom made for your organisation. Our experts will listen to your needs and build you a strategy free of charge.
Tactics
A custom plan of attack, based on your strategy. From gaining stakeholder buy-in to roll-out to reviewing metrics, we'll make sure the key areas are all considered.
Timelines
Realistic guidance on minimum & average timeframes for each stage of your leadership development program / project.
Budget analysis
Utilise your available budget to maximum effect. Our experts guide you based on the data we have from thousands of organisations across the globe.