Due to the many challenges facing women in the workplace, women across all industries often require support and guidance to help elevate them into leadership positions.
At Leadership Success, we match organisations from all kinds of industries with qualified coaches who can provide individuals with tailored techniques, strategies and tools to improve their understanding of what it takes to be a leader.
Below, we explore the various challenges that female leaders face in the workplace, the shared qualities of women leaders, and how you can help women to become fantastic female leaders in your own organisation. To get in touch with one of our experienced leadership experts today, please don't hesitate to call us on 0204 5292622.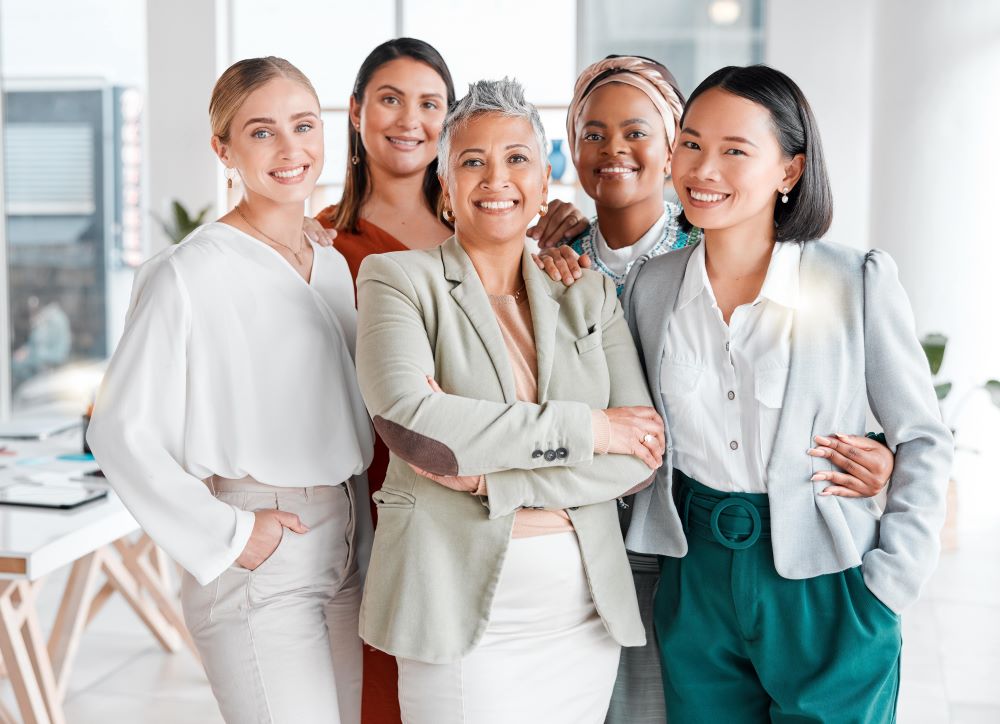 What are main challenges for female leaders?
Women in leadership positions face many challenges in the workplace today including unconscious bias based on gender stereotypes, unequal pay (also referred to as the gender pay gap) and gender-based harassment, to name just a few. Alongside these challenges that affect all women, women that choose to have children also have to navigate workplaces that provide insufficient childcare and caregiving support.
In order to become a female leader, women need to overcome these challenges and work in an organisation that wholly supports them and recognises these challenges, but they must also show individual leadership qualities. Certain leadership qualities including self-belief, perseverance and engagement are all instrumental in creating great female leaders. Find out more about the key qualities found in women leaders below.
What are the qualities of a woman leader?
Just like male leaders, female leaders must be confident in themselves, have unparalleled communication with their team and be able to fairly and effectively delegate responsibilities. In addition to these core leadership qualities, leaders also need to show self-awareness, be able to adapt to ever-evolving situations and show plenty of gratitude in order to motivate their team.
Unlike many male leaders, however, women leaders often have a tendency to be more nurturing, inclusive and empathetic. Plus, they are also more likely to encourage a healthier work-life balance. These qualities can help women to become even more effective and understanding leaders, ideal for promoting a more unified and compassionate workplace.
How do you include women in leadership?
There are many ways that women can find routes into leadership positions within an organisation if that organisation makes an effort to include them. If a business does not implement certain programmes and initiatives to elevate women, they may find far fewer women in senior management positions, leading to fewer women leaders in both their business and wider industry. Some of the various routes into female leadership are outlined below.
Mentorship programmes
According to Publicis Sapient, those enrolled in a mentoring programme are more likely to receive a salary-grade change, promotion and are even more likely to stay at the company. Therefore, not only does a mentorship programme provide women with dedicated 1-1 support and help them to work their way up, but it can even benefit organisations by boosting their staff retention rate and showcasing more women in senior roles.
Eliminate unequal pay
While eliminating unequal pay across the world or even within the UK is impossible from an organisation's point of view, it can certainly be achieved within your business. Conducting a pay audit will help you to identify pay gaps. From here, you can begin to address any discrepancies to help equalise pay based on the role. Encouraging salary negotiation and showcasing salary ranges can also help to close this gender pay gap.
Embrace diversity
Hiring a diverse workforce (with regards to hiring people of various sexual orientations, genders, ethnicities, etc.) is one of the best ways to promote a inclusive and supportive working environment. By creating a workplace where every employee feels welcomed and valued, women are more likely to succeed in achieving leadership positions.
Why have a women's leadership programme?
A women's leadership programme can include any of the initiatives mentioned above as well as many others. The ultimate aim of any women's leadership programme is to propel more women into senior, management, and any other leadership positions. In turn, the entire team could stand to benefit from common female leadership qualities including empathy and inclusivity. So, why you should have a women's leadership programme? Because women in leadership positions have proven themselves to be incredibly resilient, self-driven and instrumental in making businesses a roaring success.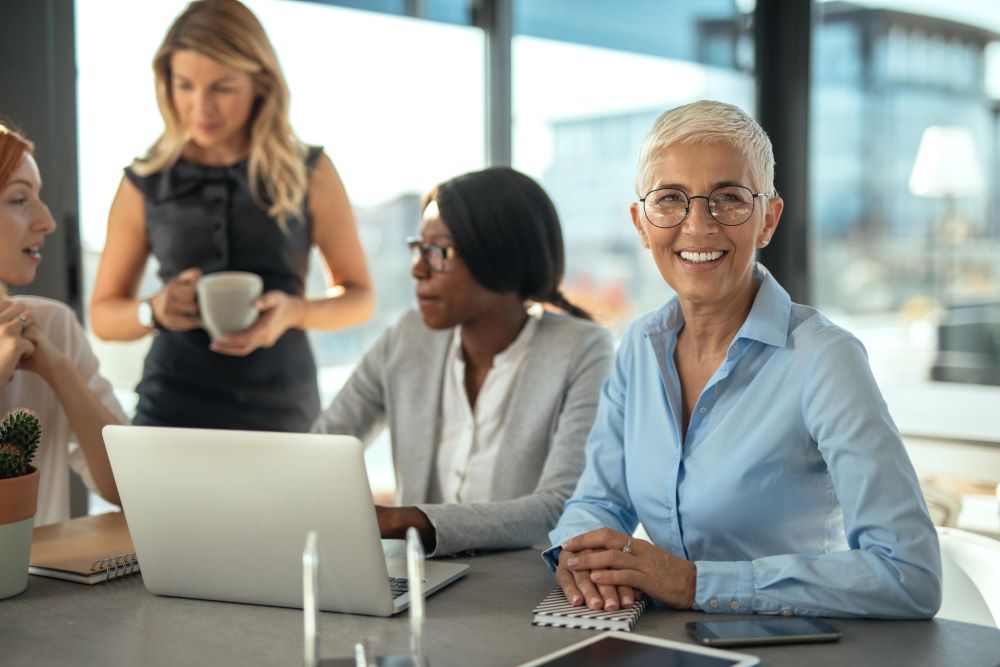 Discover women in leadership with Leadership Success
Instead of a traditional women in leadership course, we do things differently at Leadership Success. We provide organisations and individuals alike with impartial, qualified and highly-experienced leadership coaches. Collectively, our leadership experts have experience across more than 100 different industries and specialist enterprises.
Regardless of whether you're an individual looking to build their set of management skills or the CEO of a company wanting to develop some of your employees into confident and capable leaders, we can help. At Leadership Success, you can find experts with plenty of experience in your specific industry that'll work with you to achieve your leadership goals.
By pairing you with the right people, we can make your road to success as straightforward as possible. To find out more about our leadership development programmes or to speak to a member of our helpful team, please don't hesitate to give us a call on 0204 5292622. Alternatively, you can always use our contact page to submit your details and get in touch with one of our leadership experts today!