A new paradigm for coaching businesses
Partnering with you to help you build
your
coaching business.
Hidden growth blueprint
Access the hidden growth market and build your business without up-front spending on sales and marketing (or becoming an expert).
Ongoing mentoring & support
Feel confident and supported to take the right actions to get your business where you want it to be.
Community membership
Leverage the credibility and trust of the LS brand and alleviate the feeling of loneliness than can come with being a "solopreneur"
Who are you?
You are a professional coach (Business, Life, Leadership, Career) to individuals or organisations. You have a real passion to bring your skills and insight to the world and make a positive difference.
You probably don't aspire to run a 7-figure business, but rather want to own a business that generates a reasonable income, allows you to focus on the things that matter most to you and enhances your quality of life.
You see yourself as innovative and willing to explore new and better ways of doing business and you're not a seasoned salesperson or marketer.
You're not sure of your exact next steps for growth, but you do value a sense of community and would appreciate some help to steer you in the right direction.
You don't have a huge sales and marketing budget and you're not a LinkedIn or social media "influencer".
You are also:
Coachable
Self-motivated
Willing to put in at least a day per week to grow your business
Accountable
Who are we?
The business owners who have partnered together to make this possible:
Anthony Nash
Co-founder and Group CEO of Leadership Success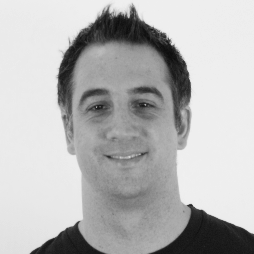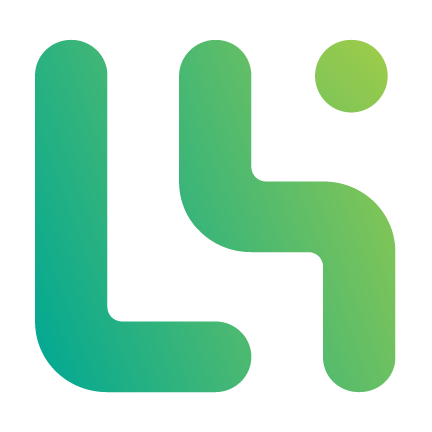 I've been through the journey of building a multi-million-dollar global coaching business from scratch.
I've built and sold products to both smaller clients and some of the largest companies on the planet. Check out our results page for real stories on what we've achieved at Leadership Success.
Mark Layder
Founder of BizQonnectors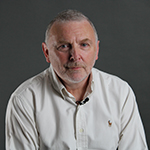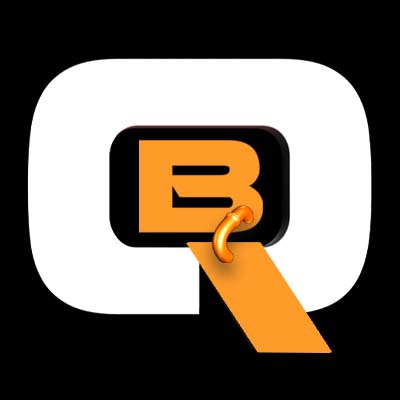 I have been in and around the coaching industry since its inception.
My specialty is helping coaches build businesses in a natural and balanced way that achieves quality of life goals.
How can we help?
We will be partnering with successful applicants over a 12-month period to:
Show you why stuff you've been told by so called "experts" or "gurus" around "building 7-figure coaching businesses" is destined for failure and most likely not even relevant to what you want to achieve
Show you how to grow without up-front spending on sales and marketing (or becoming an expert yourself), by accessing the hidden growth market
Help you build a blueprint for your ideal business in 90 days, based on the results we've achieved in our 10+ years in the training and coaching industry
Mentor and support your business over a 12-month period in a way that works for you and your goals
Foster a real sense of community and belonging, where you can learn, feel supported and share the wins
Give you access to the hidden supplier market, people who specialise in helping coaching businesses but generally work through referrals only
Why partnering?
This coach partnering initiative is a way for you to get access to knowledge, expertise and resources that you normally wouldn't be able to access or afford. It provides you with ongoing support and guidance, as opposed to your standard "online course".
In return it generates more awareness of Leadership Success around the globe, and ideally creates more opportunity for everyone.
Did you know?
There are over 3.2m professionals across the world on LinkedIn with coach in their job title. (SOURCE)
The total global business coaching industry revenue is estimated at between $2 billion USD (SOURCE) & $2.85 billion USD per annum (SOURCE), meaning a revenue of $891 per coach per year if divided evenly
We see many coaches who are excellent at coaching, but have no experience with building a coaching business. We want to change that for the better.
Investment co-funding
The cost to us to provide this 12-month support initiative is £4k per annum per business. However we recognise that you, the first generation of innovators, will be helping us prove this new way of doing business can transform the coaching industry.
So for 2023, Leadership Success has created a £2m "Innovators Fund" to cover 50% of your costs. Funding is available to coaching businesses anywhere in the world, but all materials and support are provided in English only.
Once the funding has been fully allocated, there will be no further funding available until 2024.
We will operate a first in, best dressed policy for approved applications.
Leadership Success will fund half of the cost (£2k).
The remaining cost (£2k) is payable by you if your application is successful

Up-front payment can be made via credit card or bank transfer
In some cases we can offer instalment plans on request
Finance is available (UK residents only) on repayment terms up to 60 months, through a third party finance provider. This is a separate application process and approval is not guaranteed.
We believe this creates a shared risk/reward model, which has buy-in from both sides.
Funding applications for this round close 12th December 2022 @ 5pm GMT
What we'll do together over 12 months
If you're successful in your application, this is what we'll do:
Help you access the hidden growth market

Natural, familiar actions you can take as a coach right now to build your business without becoming a salesperson, or spending on sales and marketing, using a blueprint we've proven at Leadership Success.

Help you build a 90 day business blueprint

Learn what to do to make sure your business reflects your values and goals and makes people take notice. Shape your ideal business in 90 days.

Provide 12 months mentoring and support

Through regular check-in emails and progress tracking you'll get that extra helping hand to keep you motivated and on track.

Connect you to a community

You can leverage the trust and credibility of the LS brand, as well as fighting the loneliness of being a "soloprenuer". Learn and grow together.

Unlock the hidden supplier marketplace

Access coaching industry experts you'd never normally find who can help you close deals, create & send newsletters, design your website, develop your products, manage your billing and much more. (Additional charges apply).
Frequently Asked Questions
Do I get live access to real people?

Yes, via regular scheduled masterclasses. We will limit attendance at each one to ensure everyone gets a fair opportunity to ask questions and engage.
Do you offer refunds?

No, as we are also making an investment in each approved applicant for a 12-month period.
What type of materials do I get?

In addition to regular masterclasses, we offer downloadable guides, tools and templates, email support and online + in person community events.
Can I see an example of masterclass topics?

Coaching as a business – The realities of a coaching business
90-day action plan – Forget 7 figures, or even 6. Start with a reliable monthly income.
The basics of building your website & social presence – Focus on minimum viable
Growing without traditional sales or marketing – By someone who has done it
Thinking about the products that underpin your business going forward – The coaching market is saturated, you need to stand out
365-day action plan – What is realistic for you?
Plus much more!
Can you provide ongoing sales support

Yes we can, although this is an additional cost. We can even help you close deals for a % of the deal revenue.
Is certification in the LS products included?

No this isn't included, however you can apply to become certified, at an extra cost.
Are premium services included?

No but they may be purchased at an additional cost, depending on your specific needs.

These include things such as:

Sales / deal support
1 to 1 strategy sessions
Website design
Copywriting
Customer journey mapping
Newsletter / CRM management
LS Analytics Certification
LS Delivery Certification
Any other certifications offered through or by LS
About Leadership Success
Leadership Success has worked with thousands of companies across the world to build their people capability. We are now in our 13th year of operation and have built a business that spans the globe.
We have assessed and developed over 25,000 people, with an average satisfaction rating of 97%. We have proven an increase in managerial performance of 40% on average over the last 4 years.