FMCG
Global team management
Mid - Senior leaders
Executive
Leadership development
Career planning & development
Testimonials
"I feel able to make progress . In a different way to that I had imagined and that is the main benefit for me . I have obtained a more realistic set of expectations/goals . Judith kept asking specific questions that had come from her own active listening and reflection - so the questions were all very pertinent to what I had talked about but challenged and broadened my perspective."
Senior Lecturer
Higher Education
"I feel like I have tools and techniques which I can use going forwards which make me feel more confident and comfortable. I also feel like I have a different perspective on how I think which is really helpful. I feel in a better position after the coaching than I did beforehand."
HR Director
Construction Industry
Sound familiar?
Managing multi-disciplinary teams or projects
Integrating teams
Stepping into a senior management role
15 years in senior roles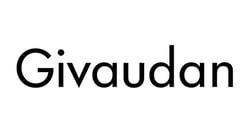 Including management experience across multi-disciplinary and international teams