Retail & Wholesale
Professional services
Engineering
Mid - Senior leaders
Executive
Emerging & frontline leaders
Leadership development
Career planning & development
Special situations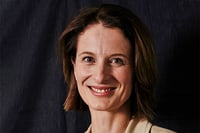 Building leadership capability at all levels

30+ years leadership experience
NeuroLeadership Accredited
Accredited in the neuroscience of leadership and performance
Graduate Certificate
GradCert in Human Resource Management
Bachelor's Degree
Bachelor of Business (Management)
Certified Organisational Coach
Institute of Executive Coaching and Leadership
10+ years coaching experience
Things you can expect from working with me
Neuroscience specialist
I have a passion for neuroscience and like to help my clients understand how our brains impact our thinking, behaviour and performance.
Flexibility
We can work around your schedule and adapt to changing circumstances.
Goal setting and planning
We will focus on your specific goals and work out a plan for achieving them.
Virtual coaching
All of our coaching will be done virtually, you can do your sessions anytime, anywhere.
Online learning resources
You have access to online learning resources, tailored to you and your goals.
Learning dashboards
You will have access to learning dashboards where you can see your goals and progress.