Finance and Insurance
Professional services
Women in leadership
Engineering
Mid - Senior leaders
Emerging & frontline leaders
Leadership development
Female focused
Testimonials
She gets women taking on challenging careers, she gets what we're up against working in tech, and she will help you believe you're as amazing as everyone else already knows you are.
NVB
Senior program manager Adobe
Mira is very good at digging deep and honing in on insights that will allow you to move forward. By myself, it would be out of the question – it would never have happened
A.L.
Business development manager
I'm earning more than I ever have after over 15 years of being stagnant in my career on a lower salary and scale of the career ladder.
Z.A.
Higher education sector
Do these issues sound familiar?
How coaching can shift perspective in leadership
Developing female leadership
The impact of confident leadership
20 years' management experience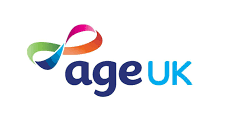 10 years' coaching experience