Public Sector
Women in leadership
NHS & Private health providers
Mid - Senior leaders
Executive
Leadership development
Career planning & development
Who are you?
You are a senior leader in healthcare or the public sector
OR
Someone looking to develop women or minority ethnic groups into leadership roles
Who am I?
I'm an ILM-accredited executive coach, post-graduate qualified economist, change strategist, and programme manager. I have 18 years' experience of working across the social and healthcare systems within the public, private and non-profit sectors.
How can I help?
I use my specialist knowledge to work with leaders of all levels on a range of challenges, including designing and implementing change programmes, succession planning, and supporting women and minority ethnic groups in leadership.
Can you relate to this in the public sector?
Tackling imposter syndrome
Public speaking confidence
Understanding stakeholders
Solutions as unique as you
Step 1

Chat
We get to know each other
We discuss your current situation
Tell me what you want to achieve
Get a feel for what it's like working together
Step 2

Free plan
How much time I'd recommend
Frequency of discussions
Recommended learning resources
Pricing
Book a free session with me and let's see how we can work together.
Things you can expect from working with me
Public sector specialist
I know the specific challenges and issues that arise in these environments.
Flexibility
We can work around your schedule and adapt to changing circumstances.
Goal setting and planning
We will focus on your specific goals and work out a plan for achieving them.
Virtual coaching
All of our coaching will be done virtually, you can do your sessions anytime, anywhere.
Online learning resources
You have access to online learning resources, tailored to you and your goals.
Learning dashboards
You will have access to learning dashboards where you can see your goals and progress.
Highly experienced in the public sector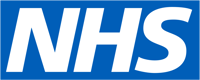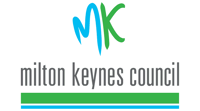 18+ years in project management, operations and strategy
Leadership & Management Coach
The Institute of Leadership & Management (ILM) accredited (Level 7)
Honorary doctorate
Economics
Master's degree
Economics
Bachelor's degree
International relations and development studies
15+ years coaching experience