Coaching is an effective tool in the development of leadership capabilities. For example, the choice of coach is a key decision for any serious athlete. Anyone who gets to the top of their chosen sporting discipline will always do it in partnership with an effective and inspirational coach.
Natural ability and talent can take you so far, but the input and insight of a coach are what help them find new levels of achievement and excellence.
As with athletes, coaching can help leaders raise their expectations and find new levels of performance. Dynamic leadership coaching can help transform the ambitions, skills and performance of leaders within their organisations.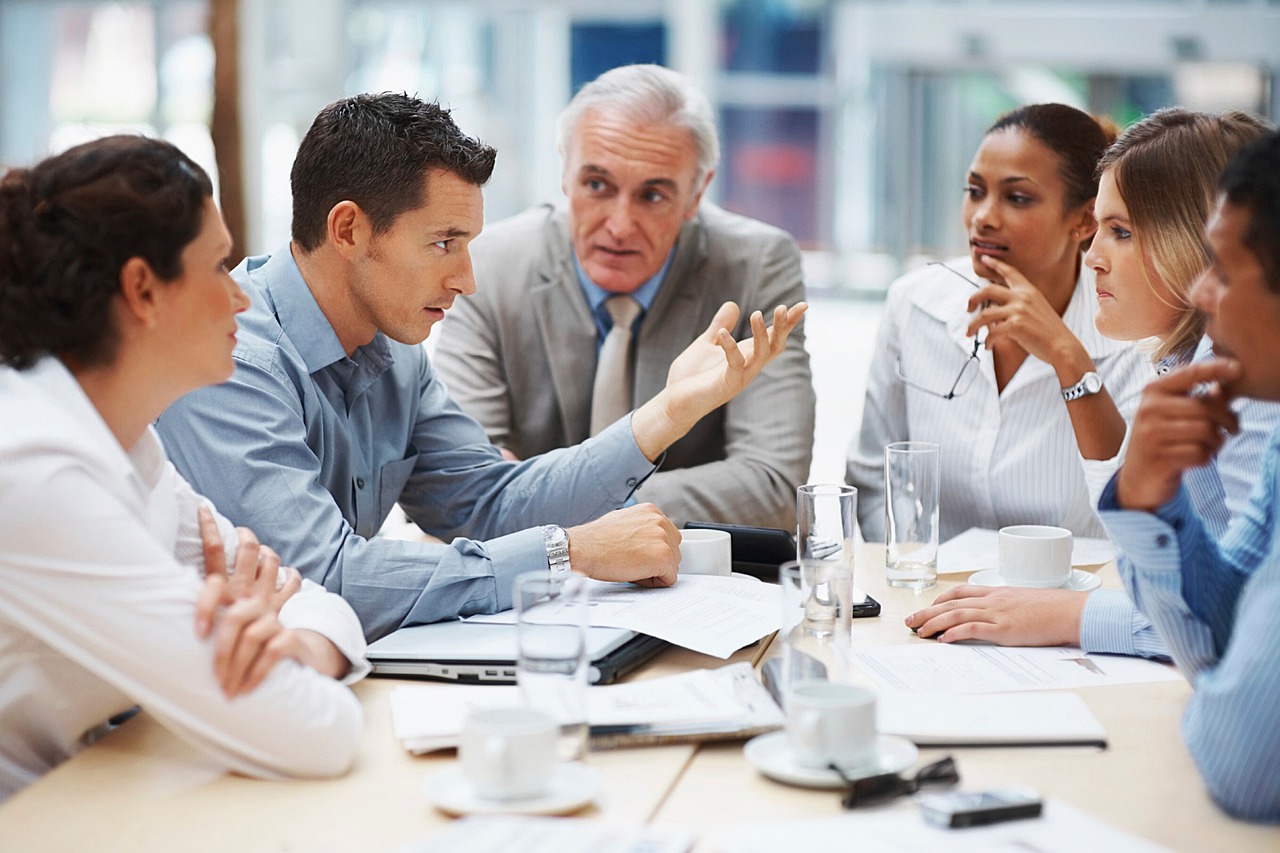 How coaching can help your leadership development
If you've recently been promoted into your first leadership role, or you're looking to develop your leadership skills within your current role, then leadership development coaching can make a critical difference.
Coaches work intensively with leaders and would-be leaders within an organisation, creating bespoke programmes to help them develop the key skills and attributes they need to become more effective.
Some of the key benefits that coaching can provide when it comes to leadership development are:
Enhanced performance
Coaching helps individuals identify and examine their weak points and areas that they may wish to improve. It helps them to gain a clearer perspective and understanding of their strengths and weaknesses. By working on weaknesses and optimising their strengths, leaders can enhance their workplace performance.
Empowerment & confidence
Coaching can help leaders increase their confidence and feel empowered to make changes, grow and develop. By becoming empowered themselves they can then empower those around them, helping to foster confident, dynamic and adaptable teams that deliver results and support one another.
A new perspective
Coaching gives leaders a new perspective on their work, how they interact, their goals and ambitions and any pressing issues within the workplace. They provide new insights and can reflect back to the leader, helping them make breakthroughs that inform their decision-making process. If you're looking to make meaningful and lasting changes to how you work, insight from a coach can make all the difference.
Greater satisfaction
Effective leaders are more satisfied with their work, enjoy better work/life balance and have more of an impact in their workplace. Coaching helps leaders reflect on their working lives, how they balance their demands with their personal responsibilities and the ways in which they can make practical changes.
By taking the time to step back and take a clear-headed look at their working and personal lives with the help of a coach, leaders are able to make changes to find the necessary balance. In turn, this can lead to enhanced workplace experience, retention and increased job satisfaction. Leaders who enjoy their roles are more likely to have a positive impact on the people around them.
How coaching can develop your leadership skills
Coaching can take a targeted look at the kind of skills you need in your particular role, as well as transferable skills that are common to all leadership positions. They work holistically, to not only develop your confidence, perspective and the way you approach your role but also on the practical skills you need to make a difference.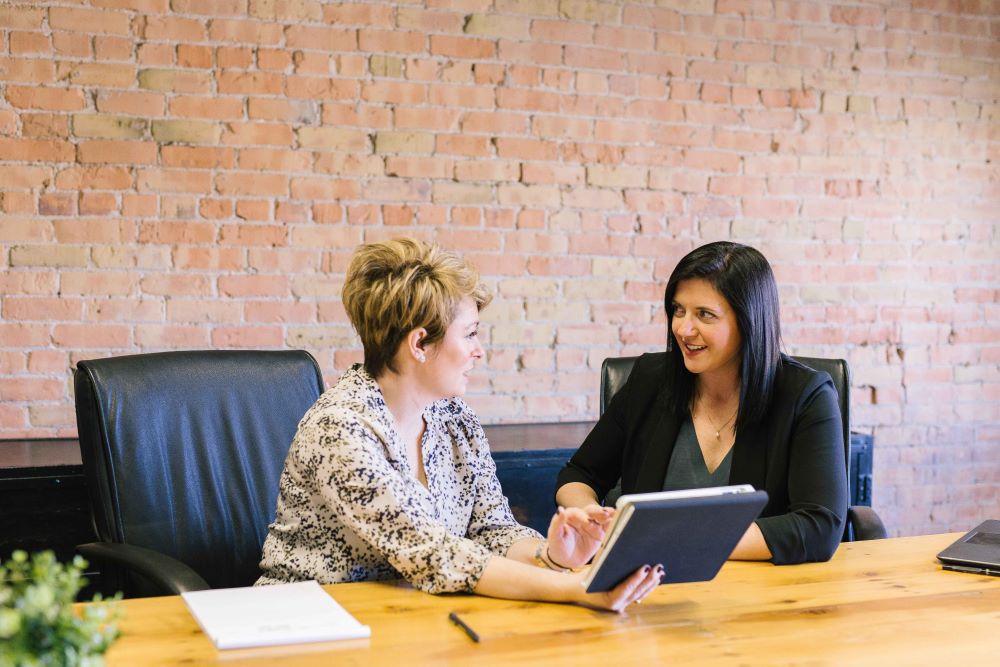 Communication is key to effective leadership. Working with a coach you can assess and reflect upon your current approach to communication, both verbally and in writing. Effective leaders are able to actively listen and help their team feel valued, creating the space that the team needs to speak frankly, make suggestions and support one another. Effective communication is underpinned by empathy and supports many aspects of leadership.
Coaching can help leaders develop their strategic thinking, helping them think ahead and develop more ambitious yet realistic goals. Effective leaders are better able to set objectives and develop coherent plans in order to achieve them.
By working with a coach, leaders can become more creative in their thinking. Coaching can help them break out of old mindsets that might have held them back in the past, finding new solutions to old problems. Creative thinking can expand the range of what leaders think is possible, helping organisations challenge themselves, take risks and grow new markets.
Coaching skills can help leaders become more flexible and better able to adapt to disruptive change. They can find solutions that take advantage of enforced changes rather than seeing them as a threat.
In short, coaching can help leaders become more inspiring, driving their teams to new levels of performance.
How coaching can help develop your leadership style
Coaching takes a thoroughgoing look at how you work as a leader, your leadership style, skills and approaches. It helps you locate your own particular strengths and weaknesses, and then helps you find ways of addressing any problem areas. Coaching can also help you optimise your strengths, helping you find new ways to use them in the workplace.
Coaching can help you identify the leadership style that might be most effective for you and the organisation that you work within. The coaching process can leave you better equipped, more empathetic, flexible and able to deliver real results within your organisation.
Invest in leadership Development Coaching from Leadership Success
Leadership Success are experts at delivering transformative leadership development programmes for business leaders across a range of organisations. By working with our experienced and inspirational leadership coaches, your leaders can develop their skills and confidence, delivering real benefits for your organisation in the process.
To find out more about our development programmes contact Leadership Success today.
Find out more about Leadership Coaching
What is a Coaching Leadership Style?

Coaching in Management Development

Coaching Skills for Leaders in the Workplace

CEO Coaching

How to Apply a Coaching Approach to Management

Leadership Coaching for Small Businesses
Leadership Coaching Models for Your Business

One-to-One Leadership Coaching