It's easy to spot great leadership. It's not just in how an individual conducts themselves in the workplace, it also has an impact on the whole organisation. Well-led companies and organisations are more effective, innovative, and happier places to work.
All employees can be leaders
In the past, leadership qualities were seen as innate to an individual. Perhaps training and development could help them develop, but only if they possessed those qualities to begin with. We now understand that leadership skills can be taught and developed, and although every business and organisation is different, there are some key principles.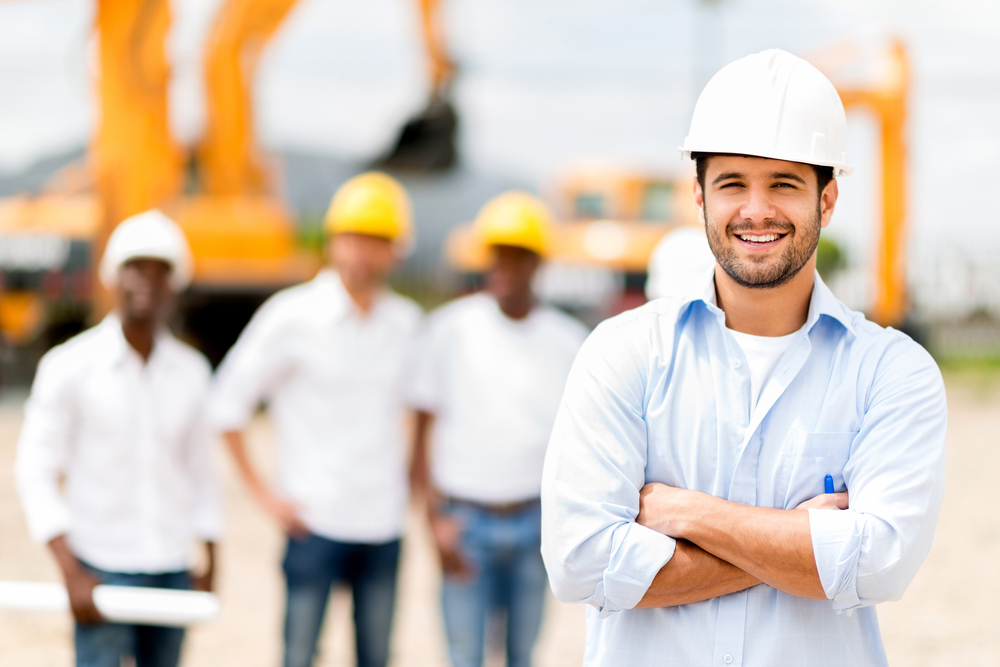 How to develop leadership skills at work
Although there are common principles and practices that can help develop critical leadership skills, good leadership will always be individual. It never acts, sounds, and looks alike and there are a myriad of different ways to provide effective leadership in the workplace. This means that leadership can be harder to learn than other skills. It's not like learning to use a piece of software via fixed formulas. Good leadership is more varied, and mastering it less linear. There will be setbacks along the way, and moments when individuals may doubt their abilities. However, there can also be times of enlightenment when they take a significant step forward.
What skills do leaders need to develop?
There is a wide range of skills that leaders need to develop. While some of them will be particular to industries and individuals, others are more general. A leader's role is to ensure that all other employees are motivated and are carrying out their duties. One of the key leadership skills important to any company is the ability to motivate others. This can be done by setting high personal standards of performance, accountability, and behaviour. A good leader will create a team that's inspired to work toward those same high-performance standards. A leader also needs to be able to see the bigger picture. This means spotting opportunities and then being able to act on them. Leaders can formulate and execute plans for the business, helping to generate growth for their companies. While being able to look to the future, great leaders are able to transmit that vision to their colleagues. Successful leaders empower staff to do their job with minimal management enabling them to become self-sufficient. Effective leaders develop a collaborative approach, helping to contribute to higher morale and greater productivity. Leadership also requires flexibility and resilience when it comes to conflicts and sudden emergencies which can occur. The ability to deal with these crises is a crucial skill, helping to minimise the impact of negative events while ensuring everyone remains calm and focused. Poor leadership during times of crisis can make problems worse.
How to develop and demonstrate leadership skills
While some of the principles and ideas behind good leadership can be taught in the classroom, the real work takes place in the workplace. Developing leadership skills begins by understanding what kind of person an individual is. This determines the kind of leadership style that an employee might be able to develop and what particular skills will be the most relevant to them.
Understanding purpose, goals, and expectations
Each individual will have a range of goals and expectations they bring with them to the workplace. While most people set some professional goals, they will also have personal and family priorities that will be important to them. Before you can begin leadership training it's important for an employee's personal goals, purpose, and expectations to be explored so they can then be turned into concrete professional ones. These objectives should also meld with the broader aims and expectations of the company. Understanding all three of these areas is important when it comes to creating valuable leadership skills programmes for employees.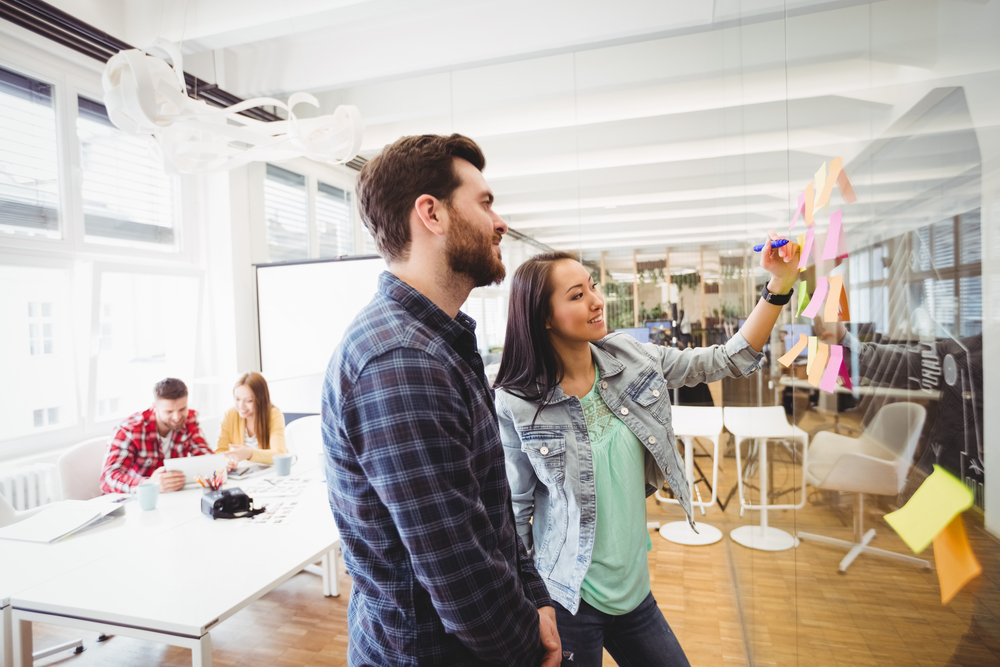 Identifying strengths and weaknesses
Nobody is born with all the skills they need to succeed in a leadership role. These are developed over time and can be nurtured by leadership training. It takes time and effort to improve leadership skills, and this begins with a thorough examination of an individual's strengths and weaknesses. In the past, management culture often rejected the idea of admitting weaknesses. Today, it's recognised that being able to admit, and then address, a weakness is a in fact strength. Developing a clear-sighted understanding and honesty about areas that a leader needs to improve should be a key part of any leadership development programme.
Addressing shortcomings provides an opportunity for real growth. Learning to be honest about weaknesses can help individuals grow in confidence as they address areas where they need to improve.
Why is it important to develop leadership skills?
Leadership potential is one of the most attractive attributes that an individual can have when they are being considered for employment. Good employers will always covet people who exhibit strong leadership skills and potential for growth. People with strong leadership skills have the ability to make decisions, act independently and inspire others. They can lead teams to new heights, helping people address areas that they need to work on, set goals and then achieve them.
Leadership development helps employees to take on new responsibilities
Leadership development programmes assist an individual employee who is making the move from managing themselves to a leadership role where they will need to lead, motivate, and inspire others. Leadership development gives people the important skills and qualities they need to not only function in their role, but to excel. It can improve their ability to communicate while also helping them to motivate those around them. Because leadership requires sound decision-making skills, leadership development will frequently focus on improving an individual's ability to make informed, balanced, and insightful decisions that benefit the whole organisation.
Leadership development empowers people across the organisation
Over recent decades the understanding of what it means to be a leader has changed and evolved, and the role of leaders within organisations is now very different. Increasingly, organisational structure has been flattened meaning that more people take on leadership roles. This can lead to a more motivated and inspired workforce, with collaborative teams allowing senior managers to focus on the overall vision and performance of the organisation. That does mean that more people within an organisation need to develop some of the proactive and self-reflective skills that are needed to be an effective leader.

Investing in leadership can improve the performance of the company as people become more motivated and self-directed. They are able to make changes at work that benefit not only themselves but also their team and the wider organisation. More engaged and productive employees are able to make sustained improvements across the organisation. Over time, this positive impact can make a difference to a company's bottom line. Conversely, failing to invest in leadership development can lead to stagnation and underperformance. Expecting people to deliver better results or to take on more responsibilities without proper training and development rarely produces positive results.
Leadership development makes it easier to attract and retain talented employees
Companies that focus on leadership development are also better able to not only attract better talent, but also retain it. Embedding leadership development into organisational life is good practice for any company that cares about the overall quality of its workforce. Providing leadership development programmes enables your team to strengthen their leadership, decision-making and creativity skill set, and this becomes apparent internally and externally. Leadership development also gives productivity a boost, makes collaboration easier, and enhances overall work satisfaction. It helps as well to foster and maintain alignment across the leadership team, encouraging a strong company culture. Employees who are more engaged are better able to communicate enthusiasm, helping customers to become more connected to the brand's vision, values, and mission.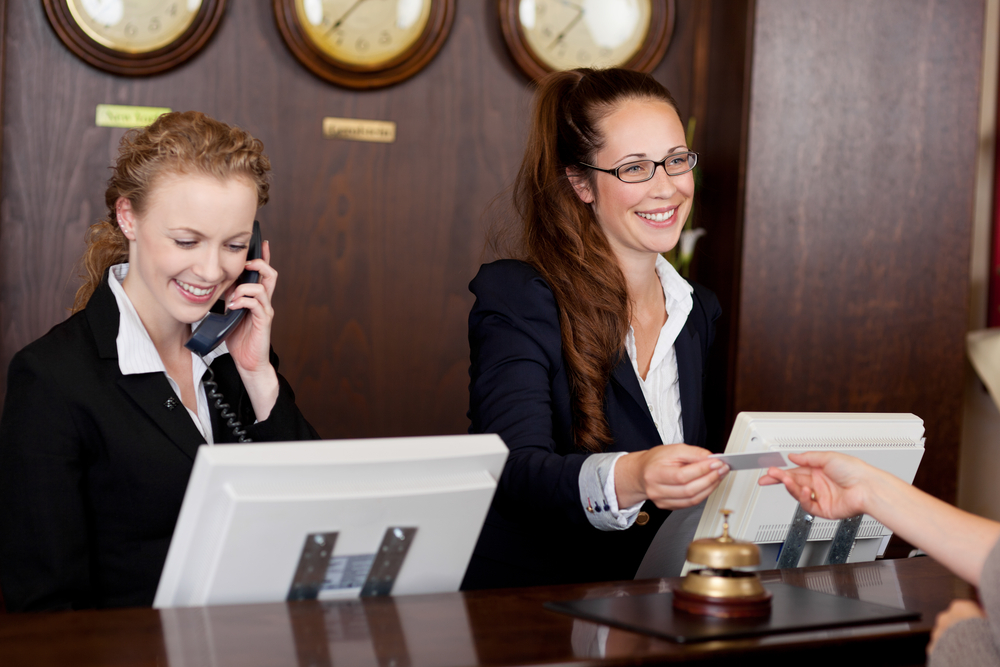 Leadership development improves customer service and retention
When the leadership is able to motivate, mentor and inspire customer-facing teams this helps them improve their own performance. They learn how to better act, communicate and respond to customers, encouraging greater customer loyalty and engagement. People across the organisation become better at problem-solving, making them better able to tackle unforeseen challenges. Better customer service helps to improve customer retention making an even bigger impact on overall profitability.
Leadership development creates a more agile organisation
In an unpredictable business environment organisations need to be agile and able to adapt. Companies with leadership development programmes in place are better able to respond rapidly to change. The more people in your organisation with advanced leadership skills, the more adaptive your organisation will become. Investing in leadership programmes that are rooted in the real needs of individuals and organisations can not only make your organisation more resilient, it can also ensure that you're able to adapt to commercial, technological and cultural changes.
Leadership skills training from Leadership Success
At Leadership Success, we provide coach-guided leadership development programmes for individuals, teams and organisations. By investing in just 45 minutes a week, you can start seeing real results.
With our focused learning programmes guided by an expert coach, we are with you every step of the way.
We adopt a four-stage approach beginning with a thorough assessment of your needs, using a variety of proven leadership assessment tools. If you already have an effective understanding of a particular area, then we don't waste time repeating it.
We then move on to setting goals, when we recommend job-specific development targets for you. You can choose to focus on these, or you can opt for something else altogether.
Next up is virtual coaching. This provides you with one-on-one support and helps to break down any barriers to success you might have. We make sure that you're making progress and are moving towards the goals that you've identified.
Finally, we review your progress allowing you to tick goals and achievements off with your coach. By this stage, you should start to see a real difference in your own performance, something that's likely to be recognised by your colleagues and your boss.
Our trusted leadership coaches are experts across a wide range of leadership-related areas, from conflict resolution and mediation, managing underperformance to executive coaching and leadership assessment.
Take a look at our leadership development services or speak to an expert leadership coach to find out how bespoke leadership coaching from Leadership Success can help you and your organisation succeed.
More on Leadership Development
Why Leadership Development is Important?

How to implement an effective Leadership Development programme

What should be included in Leadership Development training?

What are the benefits of Leadership Development?

How to measure the impact of Leadership Development programmes

How can coaching help Leadership Development?

What can I gain from a Leadership Development programme?

Measuring ROI of Leadership Development

How to Develop Leadership Skills in your staff

How to Develop a culture of courageous Leaders