Pharma and Biotech
Mid - Senior leaders
Executive
Leadership development
Career planning & development
Female focused
Who are you?
You work in the pharmaceutical or biotechnology sectors, and are looking to develop within your role or make a change
OR
You work in HR or as an Executive in the pharmaceutical or biotechnology sectors, and you are looking to develop leadership capability in your business
Who am I?
I'm an ILM level 7-certified executive coach and a HR specialist with over 35 years' experience, including 25 years in the pharmaceutical and biotechnology sector, leading small and large teams. I've also spent the last 15 years as a HR Director, supporting global business leaders.
How can I help?
I use my extensive HR and industry experience alongside my coaching toolkit to help individuals create leadership development plans that support their own goals, as well as meeting their organisation's requirements.
Can you relate to these challenges?
Coaching someone through change
Building and managing relationships
Managing team performance
Solutions as unique as you
Step 1

Chat
We get to know each other
We discuss your current situation
Tell me what you want to achieve
Get a feel for what it's like working together
Step 2

Free plan
How much time I'd recommend
Frequency of discussions
Recommended learning resources
Pricing
Book a free session with me and let's see how we can work together.
Over 25 years in biotechnology and pharmaceuticals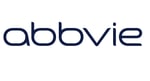 30+ years in human resources across multiple industries
Executive Coaching & Mentoring (Level 7)
The Institute of Leadership & Management (ILM)
Fellow of the Chartered Institute of Personnel and Development (FCIPD)
Chartered Institute of Personnel and Development (CIPD)
SHL Level One and Two, Myers Briggs & 16PF Certification
15+ years coaching experience