Pharma and Biotech
Mid - Senior leaders
Executive
Leadership development
Career planning & development
Female focused
Testimonials
I have really enjoyed the coaching sessions and found them to be very beneficial to help me clearly focus on issues. It has helped me decide on which of several potential 'next step' options was most appropriate for me and be comfortable with my decision. I have felt more in control of the situation rather than allow situation to control me. Format was good for me. Helen and I negotiated frequency and duration as we felt necessary across the course of the coaching journey
A.R.
Director - Global BioPharma Organisation
I am used to having a coaching type of relationship with line manager, but this was one of the more positive experiences. The coaching I received from you helped me to enhance my position in the work place and because of that was a real benefit. There can be a danger of a coaching relationship with line manager becoming over critical but in this case, you coached me to improve on my strengths as well as the things that I needed to improve on. The learning experience was very focussed on the work which I was involved in so has been of direct benefit. It is very easy to see the context. Your coaching supported my growth in confidence within the role and within the organisation
Maria Dean
Interim HR Manager
Helen is an amazing coach. When I started the process, I was doubtful of the benefits that I would gain but Helen has been invaluable to me. She has guided me and helped me to reflect on problems and gives ideas and things to consider that maybe I wouldn't have in the past . As a result of Helens coaching, I have built better relationships with my team and the leadership team, and I have without a doubt developed more techniques and skills to allow me to overcome my internal constraints'
Andrew Foulkes
Finance Director - Global Pharma Organisation
Can you relate to these challenges?
Coaching someone through change
Building and managing relationships
Managing team performance
30+ years in HR and coaching roles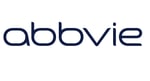 25 years in pharma and biotech